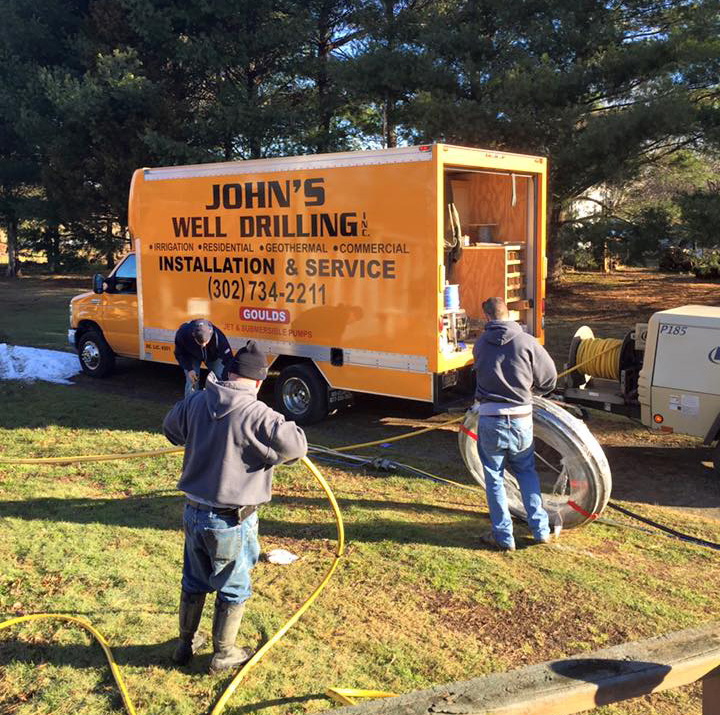 John's Well Drilling provides a range of maintenance, diagnostic, repair and testing services for private well owners. John's Well Drilling has employees on call nights and weekends and we stock a wide range of parts so you're not left waiting.
John's Well Drilling can replace any size of submersible pump, install new pressure tanks, replace pressure switches, install a new control box, and can test water for a variety of parameters.
We are particularly aware of the issues a homeowner faces when their family depends on a water well for all their home (and possibly home business) needs. We do our best to arrive in the shortest time possible, keeping costs low and turnaround times at a minimum. Your family is your most important priority, and we realize how important a fresh and consistent supply of water is to everyone. We offer you accurate arrival times, realistic estimated times for repair, and availability for questions or concerns that may arise during the process. We appreciate your trust in us, and we will do everything possible to earn that trust!
Contact Us Today For Well Service!